Our Mission...
Our mission as the Cornerstone Baptist Church, is to be a Bible preaching, Bible teaching, mission minded, independent, fundamental, Baptist Church, proclaiming the gospel of Jesus to Katy, TX. and to the World.
Our Vision:
Our vision is to build a Church to glorify God.
A place that all will enjoy, from the young to the old.
A place that all will find acceptance.
A place that the emphasis is on building people, not buildings.
A place where the Bible is taught and lived.
A place where each person's relationship with the Lord is of most importance.
A place where the children of God will learn to reach out to those around them with the love of Christ.
Our Commitment...
Our desire is that Cornerstone Baptist Church place a strong emphasis on being a loving, caring, family-oriented, friendly, Christ-centered body of believers. Our commitment to the surrounding communities is to be a light in the darkness, a place of hope to the hopeless, a place of spiritual rest to the weary and to share the Gospel of Jesus to those who are in need of the forgiveness and salvation of God.

Our Location...
We are presently meeting at 121 FM 1463, in Katy, TX. 77494
Across the street from the Katy High School, behind Tiger Square.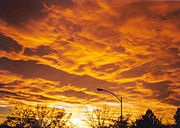 The night cometh, when no man can work.
Come work with us to build this Church,for the glory of God.